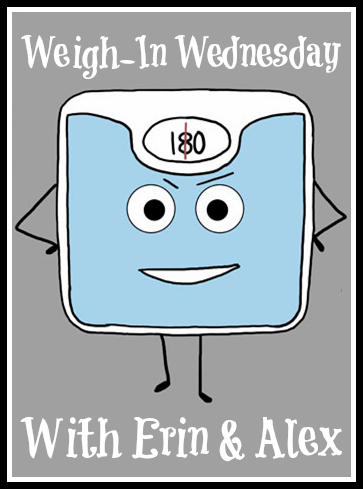 I have loved Wednesdays in the past but now that Erin & Alex have started Weigh-In Wednesday, I'm really lovin' it! But as I stepped on the scale last night, it read 'F' and that's it. I tried again, still 'F'. I thought okay, it needs a new battery. I put in a new battery and still got nothing. Needless to say, I will be getting a new scale today and will have to update my weigh-in later.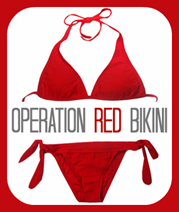 One of my Operation Red Bikini goals was to fit in a size 10 shorts. Well, I found some online at JCPenney that were on clearance and I ordered them. I knew they weren't going to fit at all but I still tried them on just to see how far I really had to go. To say they were tight is a huge understatement! Half of my booty doesn't even fit not to mention the large muffin top on the sides! But, I am determined to wear them this summer. I may not make the May 31 deadline for ORB, but sometime this summer I will wear them!
I really feel like a busted can of biscuits!
Later today, me and my little princess are headed to hang out with the boys for a few days. Here's my little man & his calf, Rosie. This is his first show and he's so excited and I'm excited for him. His dad grew up showing for years. I only showed my senior year of high school but loved every minute of it.
I posted this on Instagram yesterday. She did homework while I worked out at the gym.
It would have been so easy to go on home after work, but I'm telling y'all I love going to the gym. I WANT to go. I don't have to make myself go. I truly have never felt like this before and it's a great feeling. Yesterday, I spent my lunch hour packing my boys up and didn't eat. I snacked on some rice cakes and Greek yogurt in the early afternoon but that was it. And let me tell you, that was proof that you need to fuel your body. Especially before working out. I barely made it through a mile and a half on the treadmill and I was so tired afterwards. I didn't have that burst of energy that I usually do. Lesson learned!
Hope y'all have a great Wednesday! Only 2 more days 'til the weekend!