I know I've been a terrible blogger and haven't posted since this time last week. The last 7 days have been total mayhem. Here is a shot of my Google Reader for proof:
I never get this far behind on my blog reading! I've been burning up the roads back and forth to

the cow show, packing and unpacking and re-packing, late nights and early mornings and staying in a van down by the river an RV in the coliseum parking lot. Although we had a great time, I'm looking forward to being back to some sort of routine tomorrow. And hopefully I will be back on the regularly scheduled blogging train in the next few days.
But, today's Wednesday and
that means it's time for ...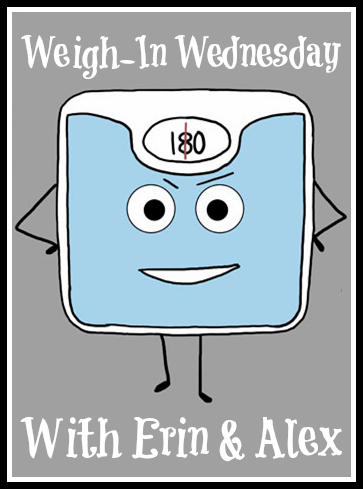 I missed weigh-in last week due to the death of my scale. I intended to buy a new one last Wednesday and weigh
, but I totally forgot about it. After being in town for 4 days I finally managed to remember to get one at Target Sunday. My weigh-in this week is 212.4 pounds. That makes me down 3.8 LBs in the last 2 weeks, which I think is a good, average loss.
I can't tell you how happy I am over this loss. This is proof that I can do this. This is proof that giving up good bad food and moving my butt is worth it. This is motivation to make me want to keep going. I'm sure I will hit a slow point soon and will probably even stall and hit a plateau for a little bit. But, when that happens I hope I still have some of this motivation to not let it stop me. I will be the first to say that this is not easy. Everything I eat is a choice. Making myself exercise is a choice. I haven't made the right choices in the past. If I had, I wouldn't weigh over 212 pounds today. It's a constant struggle for me. It's so hard to look at what I consider a huge mountain and not get discouraged because I'm only climbing a few feet each week. I want to be at the top of that mountain and I will get there!