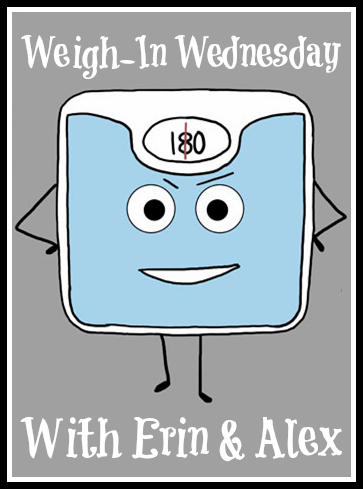 I can't believe it's already Wednesday! Being off work Monday really throws me for a loop. Well, as surprised as I was, I did lose a little this week. I am down .4. Although, after my huge loss last week and crapfest this weekend I'm not really sure how I didn't gain.

I got back on track with my eating yesterday but didn't make it to the gym. I can't say I didn't have time, but being a part-time single parent, your kids kinda come first. My little man is showing a calf at the Dixie National Rodeo next week. So after work instead of going to the gym we had to make a trip to town for supplies. That meant eating fast food for supper. The whole way to town the kids were talking pizza but after stopping for gas we decided on Subway. Thank goodness! Pizza is one of my absolute favorite foods & the whole 45 minute drive I kept promising myself I could have just 1 slice. Props to Subway because they have the calories for some of their items listed. That made my choices so much easier. If I can see how many calories are in something it always makes me think before eating it. So I ended up with a turkey on wheat flatbread with veggies and no mayo. And they had fat free Lay's. I never even knew those existed!
Today, though, it's back to the gym. I'm actually looking forward to it. I have 2 weeks under my belt and the proof's in the pudding hard work! Happy hump day!!