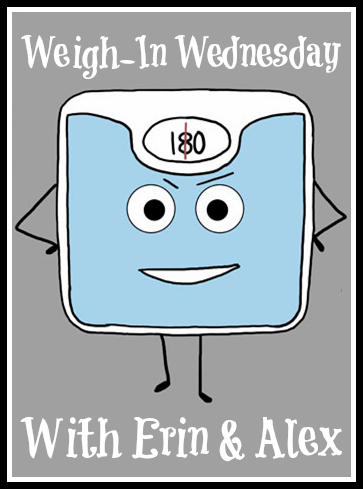 It's Wednesday again!! I love Wednesdays because it's the middle of the week, we have Bible study at church, only 1 more day until Friday and it's weigh-in day!
I really don't know how, but I weigh exactly the same as last week - 210.4.
I've done this once before. It's really odd to me because I don't know that I ever weighed the exact same in the past. I am glad it's not a gain though. My eating has been on and off. I've had good days and I had a really bad day. See exhibit A:
I really should break off my relationship with Little Debbie. She really is no good for me. We stayed at home all day Sunday with the exception of going to church. Staying at home is a huge struggle for me. I get bored and I eat. I know it's not an excuse but I know my weaknesses and I really need to work harder.
I didn't workout as much last week as I should have. On Sunday I started the 30 Day Shred and have done it for 3 days now. The hard part for me has been the squats and lunges. My legs burn so bad and they seriously have never been this sore. But I know it means that I'm working those muscles and I'm going to push through. Operation Red Bikini is in full effect and May 31 is 92 days away!
In non-fitness/eating right news, I am in search of our Easter wear. I don't know about y'all but Easter has always been a time that we get new, pretty outfits. Of course we buy clothes through out the year, but Easter is when I search for just the right colors and styles and it's not an easy task to coordinate all 4 of us. As a fundraiser for summer camp, our church does family portraits on Easter morning. This has pretty much been the one time a year that we have a family picture taken. Here are the pictures from the last 2 years. I think we may go for yellow purple, or orange this year! I know I can't but I also want to try and wait until pretty much the last minute to see what size I will be in. After all, it is a month away and I'm hoping I won't need a 16 this year!
Happy Wednesday!
And if you're a big a fan of these guys like we are,
then you're
Happy, Happy, Happy about tonight!